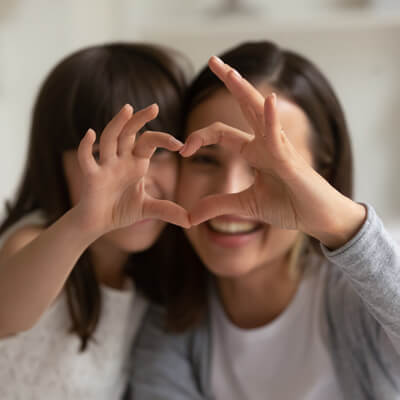 Active Life Chiropractic Reviews
What Our Mt. Juliet Patients Say
At Active Life Chiropractic we love when patients share with us their feedback and comments after chiropractic care. Please read our patient testimonials below to see what other people have achieved through their tailored treatment plans with us.
Share your stories too! Click here to send us your feedback so that we can help to spread the word about the benefits of natural Active Life Chiropractic care.
For more information, or to schedule an appointment contact us today.
---
Values Patients
We absolutely love this place!!!! The front desk staff members are always friendly and engaging. Dr. Bruner is the Best!!! I always talk about the service my daughter receives here. I will never forget our first visit and how he talked to my daughter as the patient asking her questions rather than asking me. It really made her feel like she was Growing up! This shows that he values all patients no matter their age. If you are looking for caring Doctors and staff that's pleasant, Active Life Chiropractic is the way to go!
– LaToya D.
Wonderful Pratice
This office is wonderful. The frontline staff is very friendly and all rotate around to get patients in quickly and efficiently. I saw somebody else describe it as a well oiled machine and I agree. I have been going to see Dr. McGuire for past few months and she has helped me thru a high mileage virtual event I was doing. She is so nice and knowledgeable and takes time to listen to my concerns and discuss treatment plans.
– Sandy S.
Friendly and Organized
They are always so friendly and super organized. The office runs like a well oiled machine! I was so impressed with my first visit recently and every appointment after. Dr. McGuire knows her stuff and has helped me so much already. Can't recommend this place enough!!!! Keep up the amazing work.
– Michelle J.
Energetic and Eager to Help
I am so impressed with the entire staff of Active Life! From the moment you walk into the office, until the moment you leave, there is such an amazing air of professionalism. They are energetic, eager to help, super kind and courteous, knowledgeable and efficient. I don't ever feel like my appointments are rushed, which is important to me. My 7 year old and 5 year old are also being treated for constipation and sleep disorders and they love coming with me! There's a super cute child's table that the kids call the "Owl Table." I'm being treated for lifelong chronic migraines and for the first time ever, I felt like one coming on and after an adjustment, it never came!
– Shauna H.
Second to None
Active life is second to none in their field! They have an amazing staff, that is friendly and courteous. A.L. is an extremely efficient office, but doesn't lack engagement with their clientele. Ownership and all docs are phenomenal! Highly recommend!!
– Jeremy P.
---
Active Life Chiropractic Reviews | (615) 758-7373